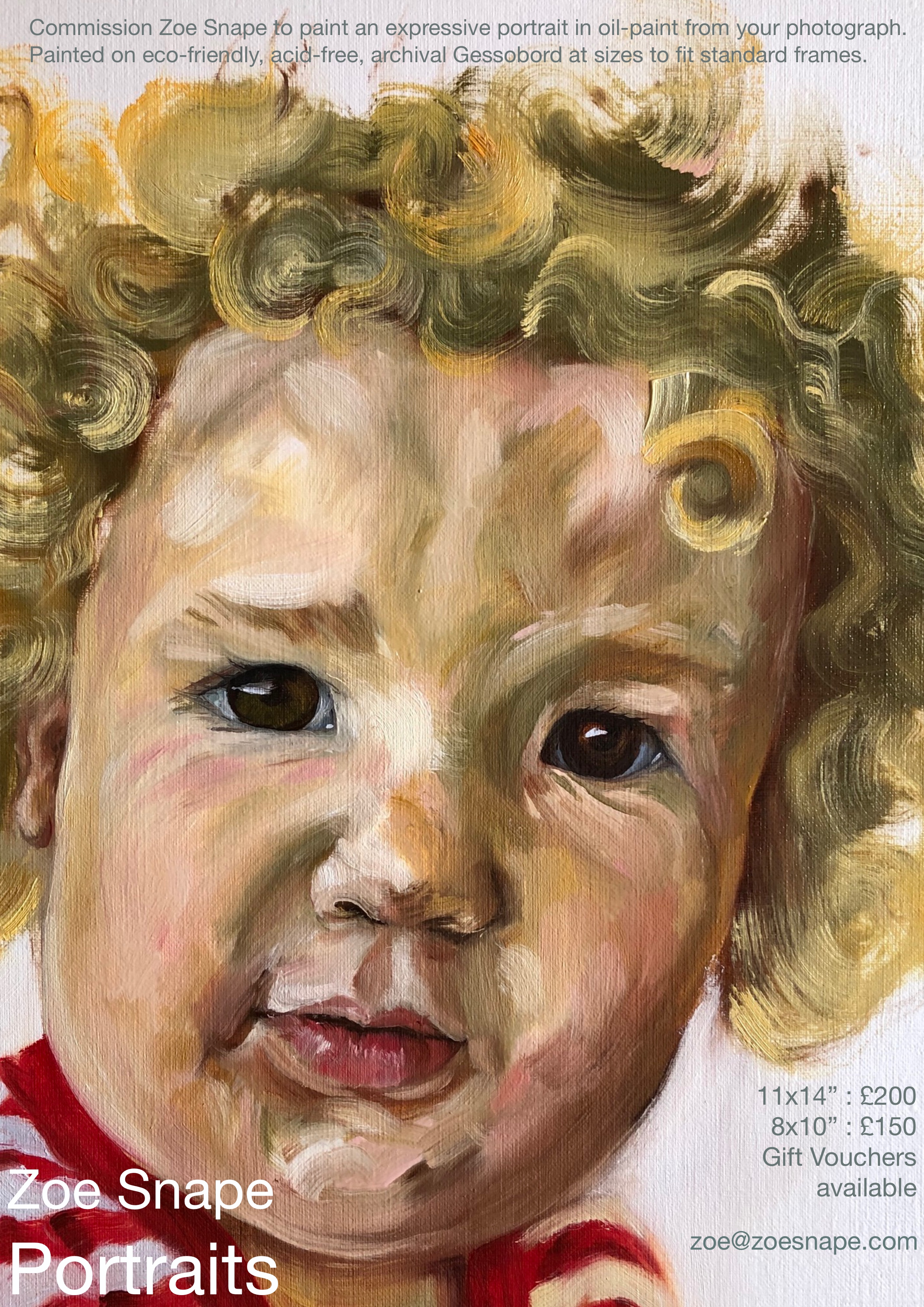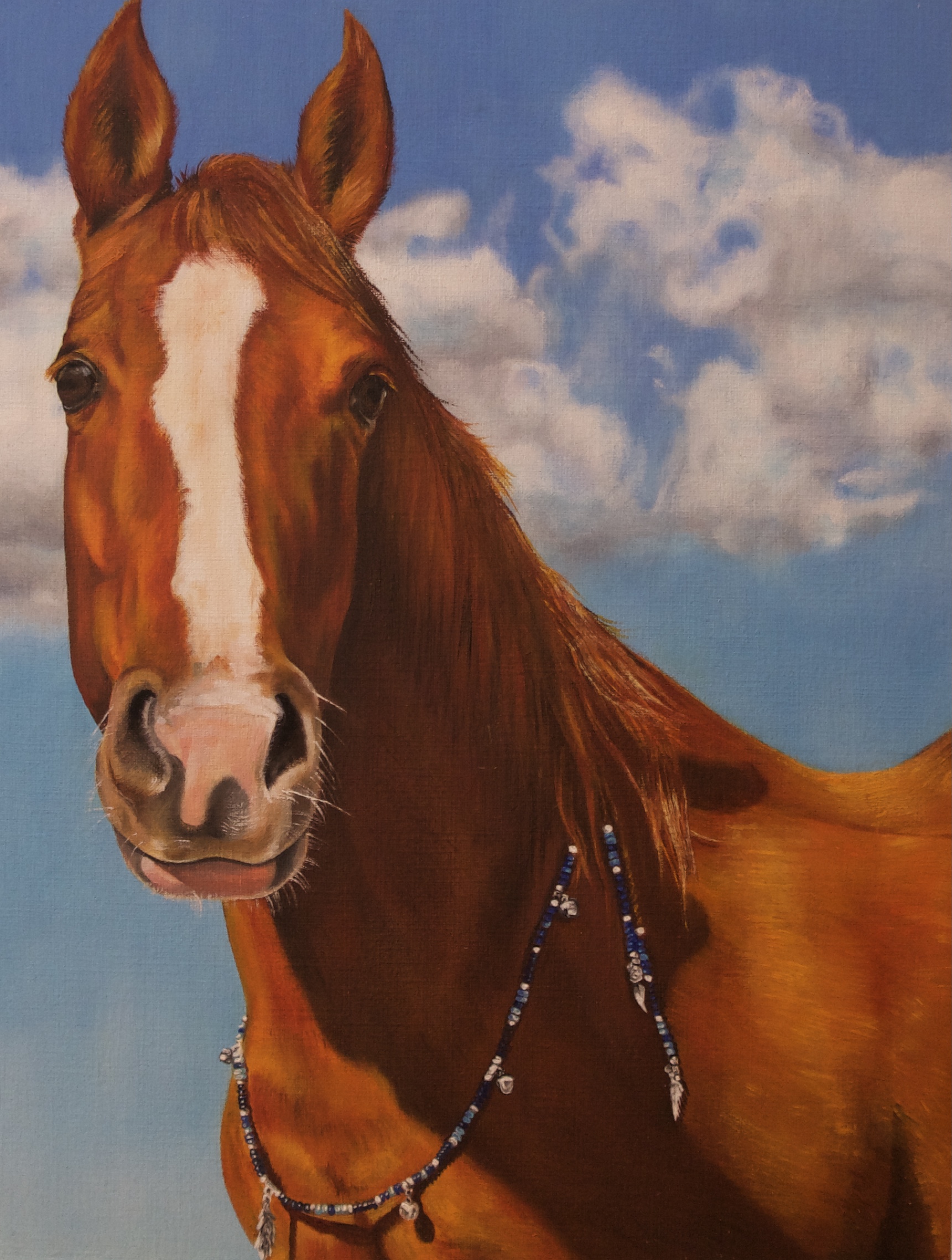 Nino. Original oil painting on paper, mounted and framed. Framed from £500.
"Zoe painted this portrait of my sister's horse, in oil. From the moment I asked her, she kept me fully informed of progress, recommended framing options, and gave advice on hanging. Zoe worked hard to finish the portrait within tight timelines, at an extremely competitive price. I would wholeheartedly recommend Zoe, it was a pleasure working with her, and the end result speaks for itself!" - Kelly Drake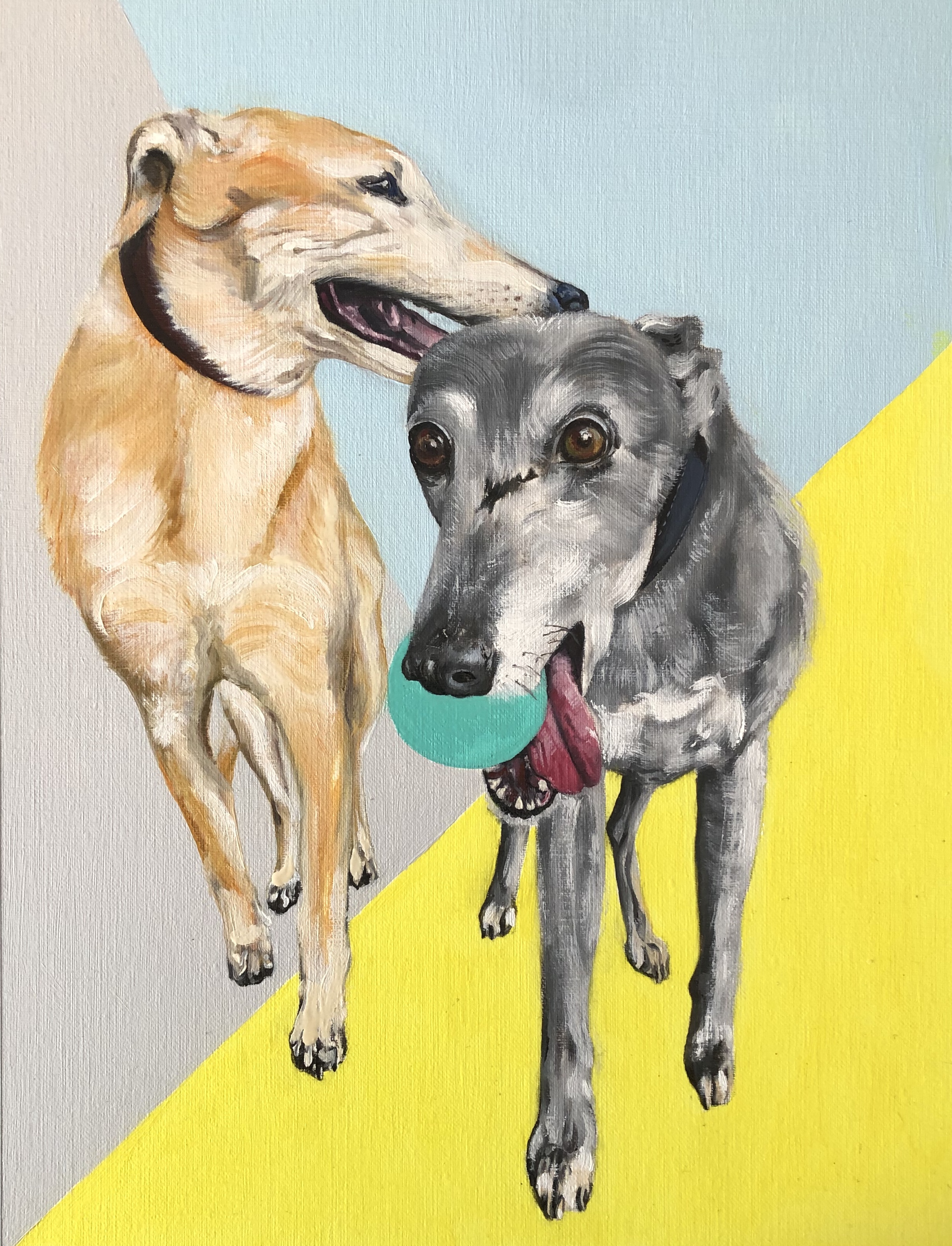 Leo & Pickles. Oil painting on paper. Unframed from £300.
"We asked Zoe for a commission piece of our 2 greyhounds after they passed away. She was by far the most approachable of all the artists we contacted and understood how special they were to us, so we felt completely confident in her hands after viewing her other work. She suggested using oil paint after we sent in a few photos of them and she was right to do so. The resulting picture was truly outstanding and exceeded our expectations. She added her own flair to the background of the picture and it complimented the picture. She captured their characters perfectly and we will cherish the bespoke artwork. The skill involved to produce such a stunning piece of art isn't reflected in her pricing, and is incredibly reasonable. She kept us fully updated on her progress and the turnaround was very timely. I wouldn't hesitate in recommending Zoe Snape to anyone and I have done so to many people already. If you are looking for someone with passion, skill, empathy, all at a reasonable cost, Zoe Snape is the person for you." - Nik Hall-Hammond
Zoe welcomes enquiries for commissions here