Friday Drawing Club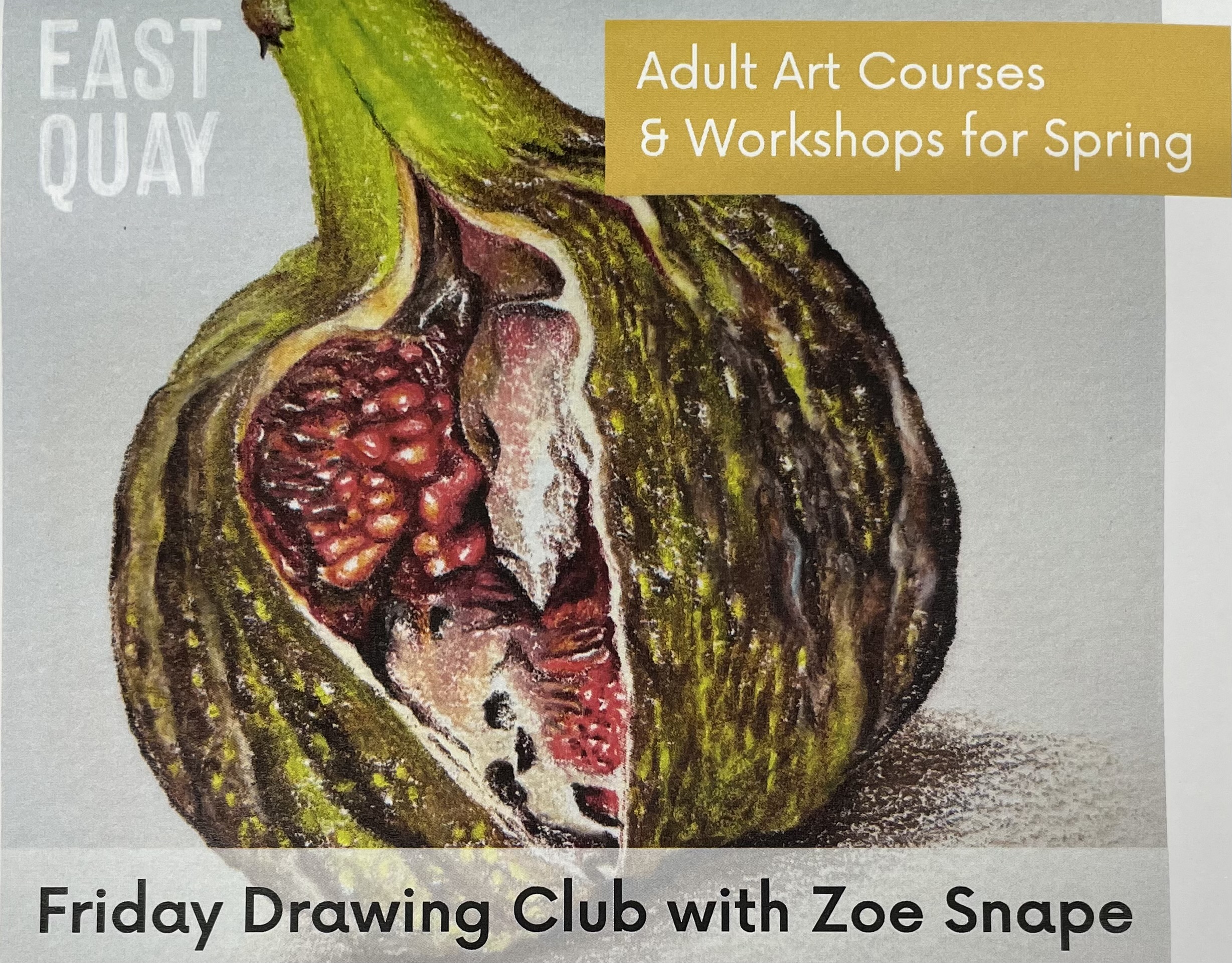 11.30 - 13:00 Fridays
06.01.23 to 31.03.23
at Studio 7, East Quay, Watchet, Somerset, TA23 0AQ
Weekly relaxed guidance to confidence in drawing. Zoe Snape provides tutoring in observation, technical enhancement and sketching exercises to improve your confidence in drawing with weekly still life subjects.
Suitable for beginners, hobbyists and artists.
Bring your own sketchbook and 6B pencil
(available from the East Quay Shop and Two Rivers)
£15 a session drop-in


Practical Art Guidance Workshops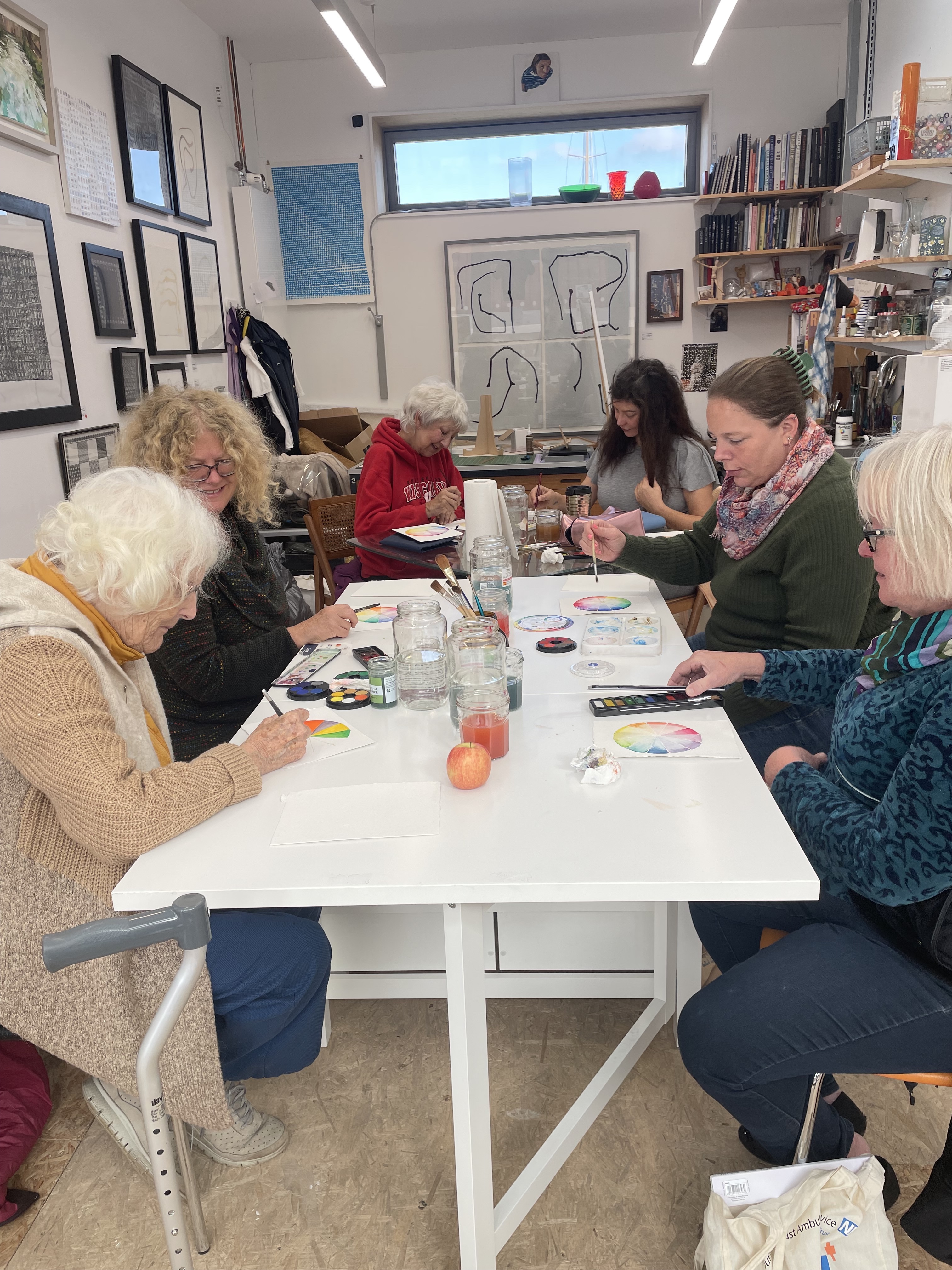 Coming Soon
Relaxed sessions of practical art guidance for beginners.
Anyone Can Draw! Four sessions
A relaxed guide to building confidence in drawing. Referencing renowned artists, myth-breaking, exploring basic techniques, and observational drawing over four weeks.
Anyone Can Paint! Six sessions
A relaxed guide to building confidence in painting. Exploring different mediums including watercolours, acrylics and oils, referencing renowned artists and developing observational confidence over six weeks.
10 two-hour sessions pre-booked £250 in advance
All materials provided please email me your details for forthcoming dates.
The Artist's Way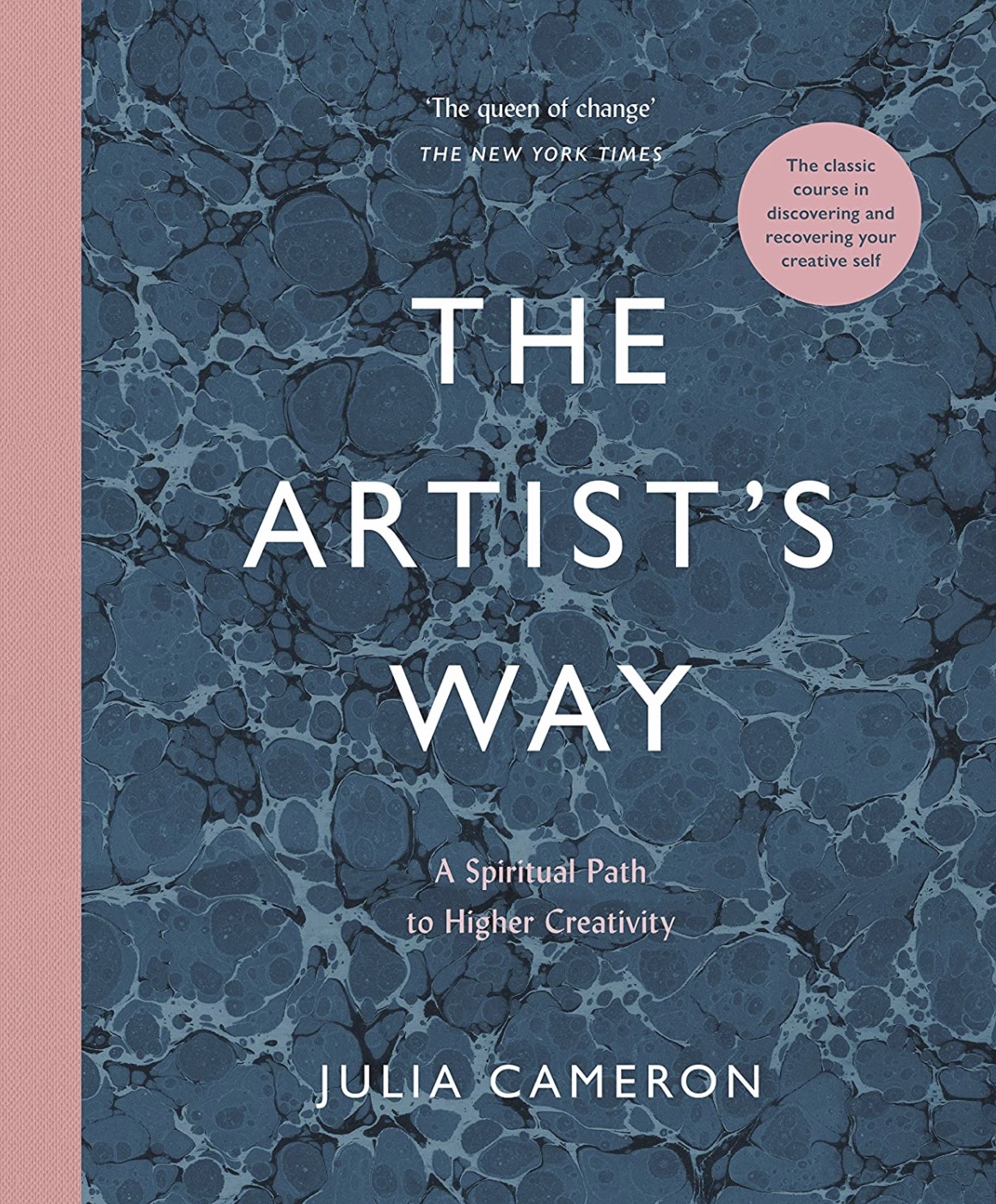 FULLY BOOKED Please email zoe@zoesnape.com for re-run dates
18:00-20:00 Thursdays
12 weeks
first six weeks 05.01.23 to 09.02.23
second six weeks 23.02.23-30.03.23
A thorough guide to Julia Cameron's, 'The Artist's Way', this series of practical workshops rediscover your passions and improve your artistic life. Weekly creative exercises, activities, and prompts help release artistic blocks, such as limiting beliefs, sabotage, jealousy and guilt, to be replaced with self-confidence and productivity. For any creative mediums - painting to writing, film-making to dancing - these workshops will help you become confident beginning or restarting ANY artistic pursuit!
The course is 12 weeks long, divided into two halves.
Each six-week workshop is £150 paid in advance.
The complete 12 weeks can be booked for the reduced rate of £255 paid in advance
All materials provided and GIFT VOUCHERS available Book Course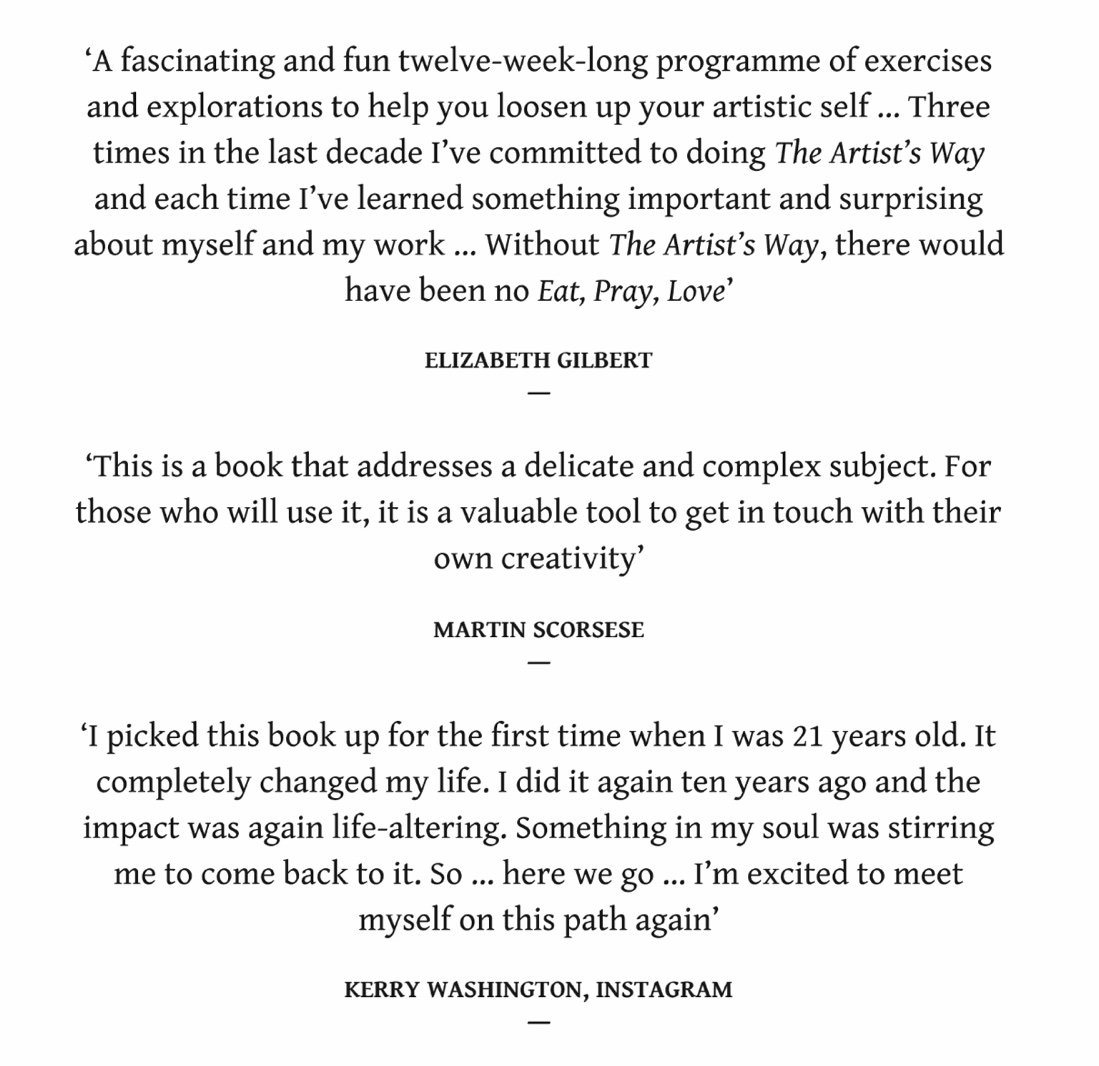 December 2022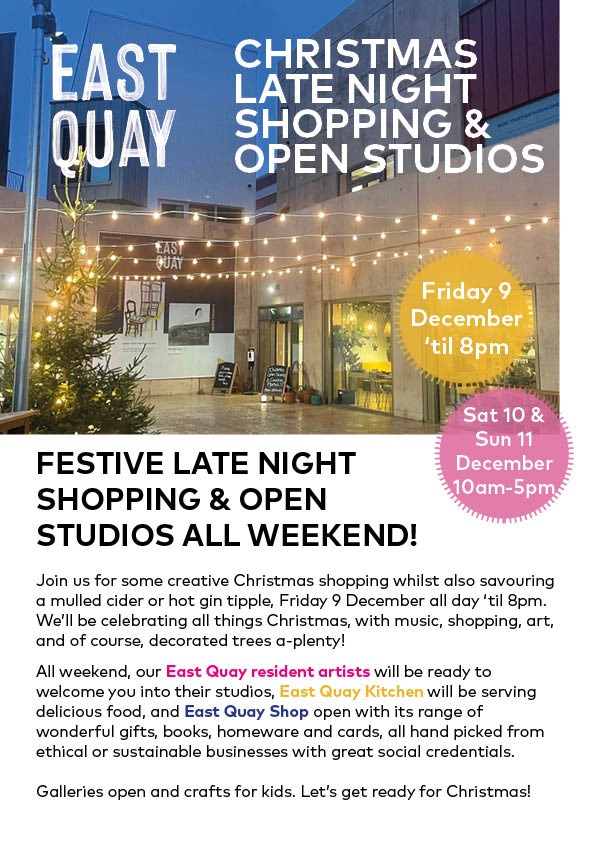 November 2022

'Sanctuary' Somerset Art Works, Ilminster Arts Centre, 35 East Street,TA19 0AN
1st - 26th November 2022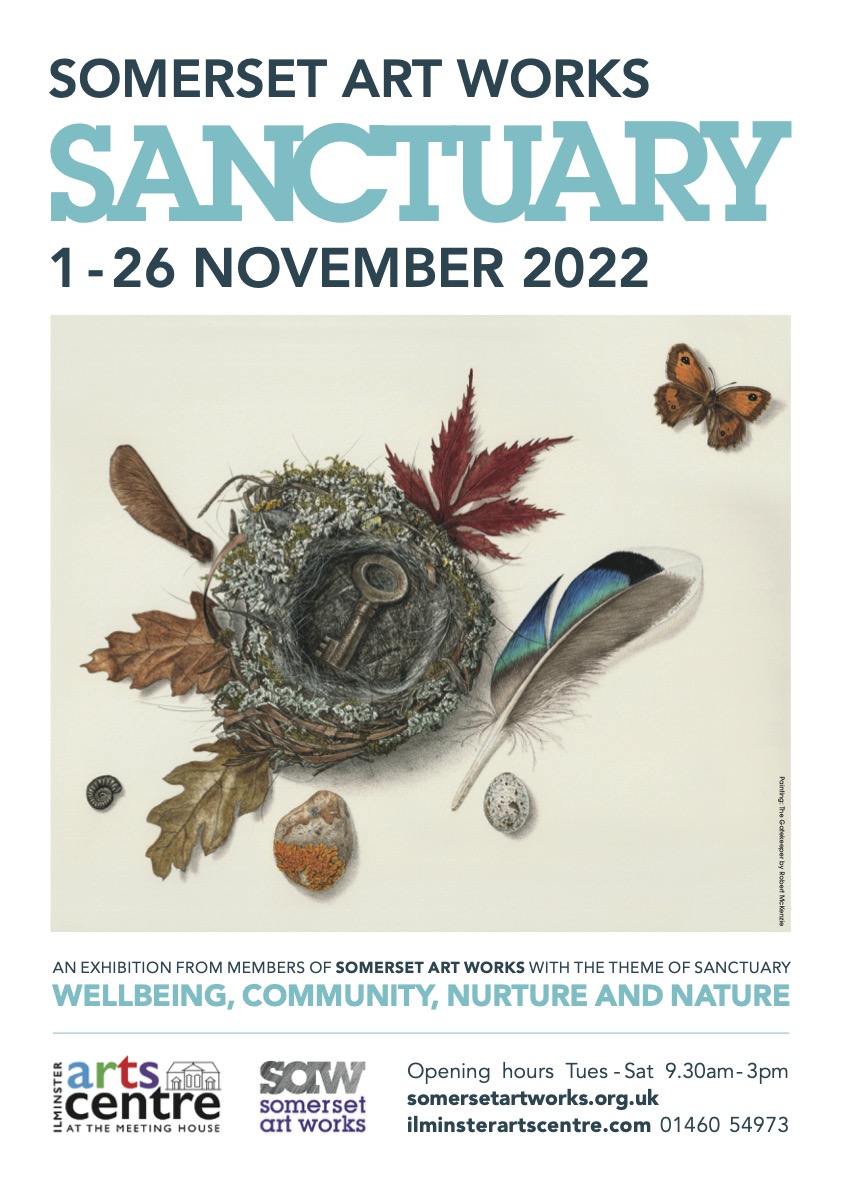 September 2022

I participated in this year's Somerset Arts Weeks from my Studio 7 at East Quay,
Saturday 24th September until Sunday 9th October 2022.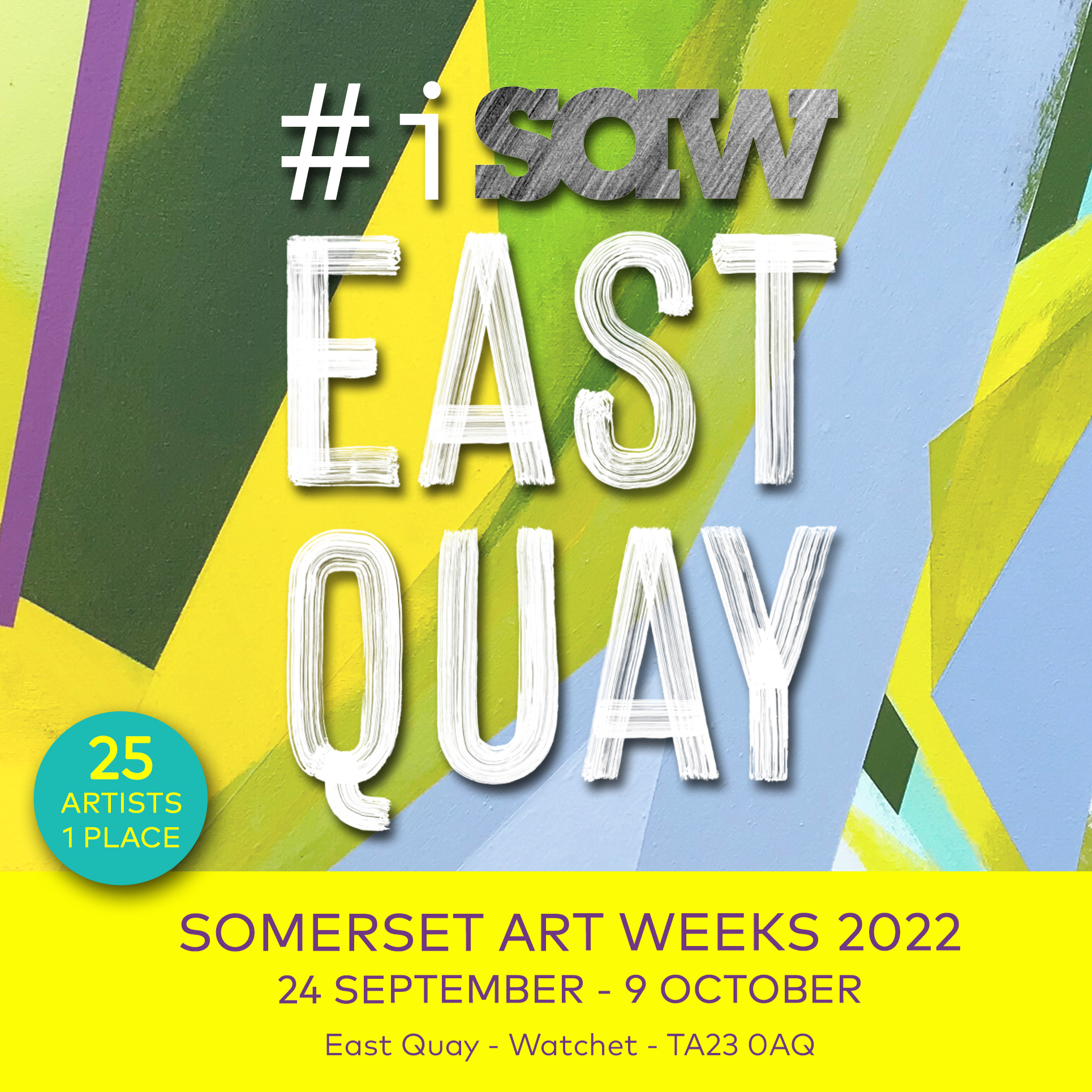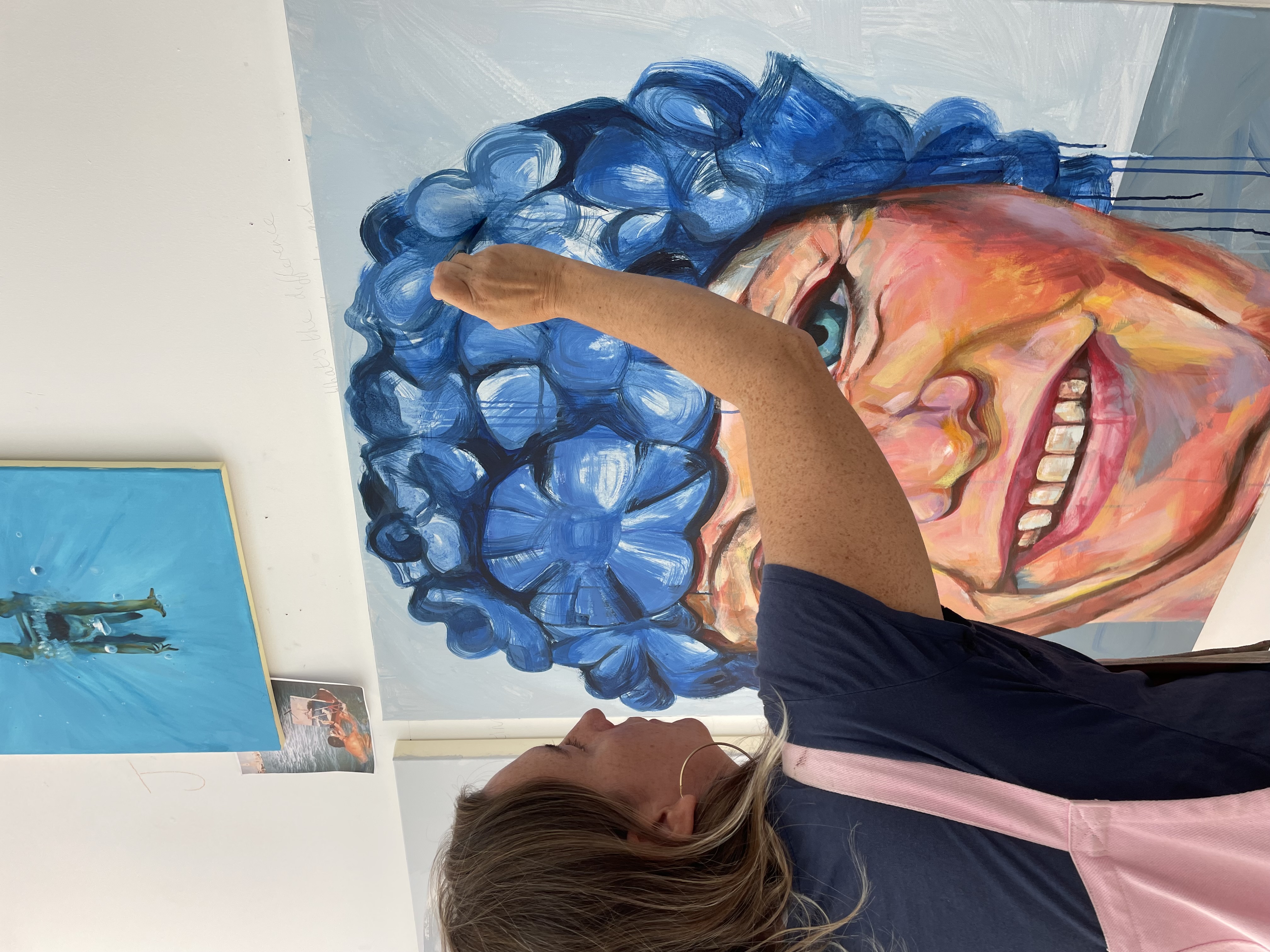 May 2022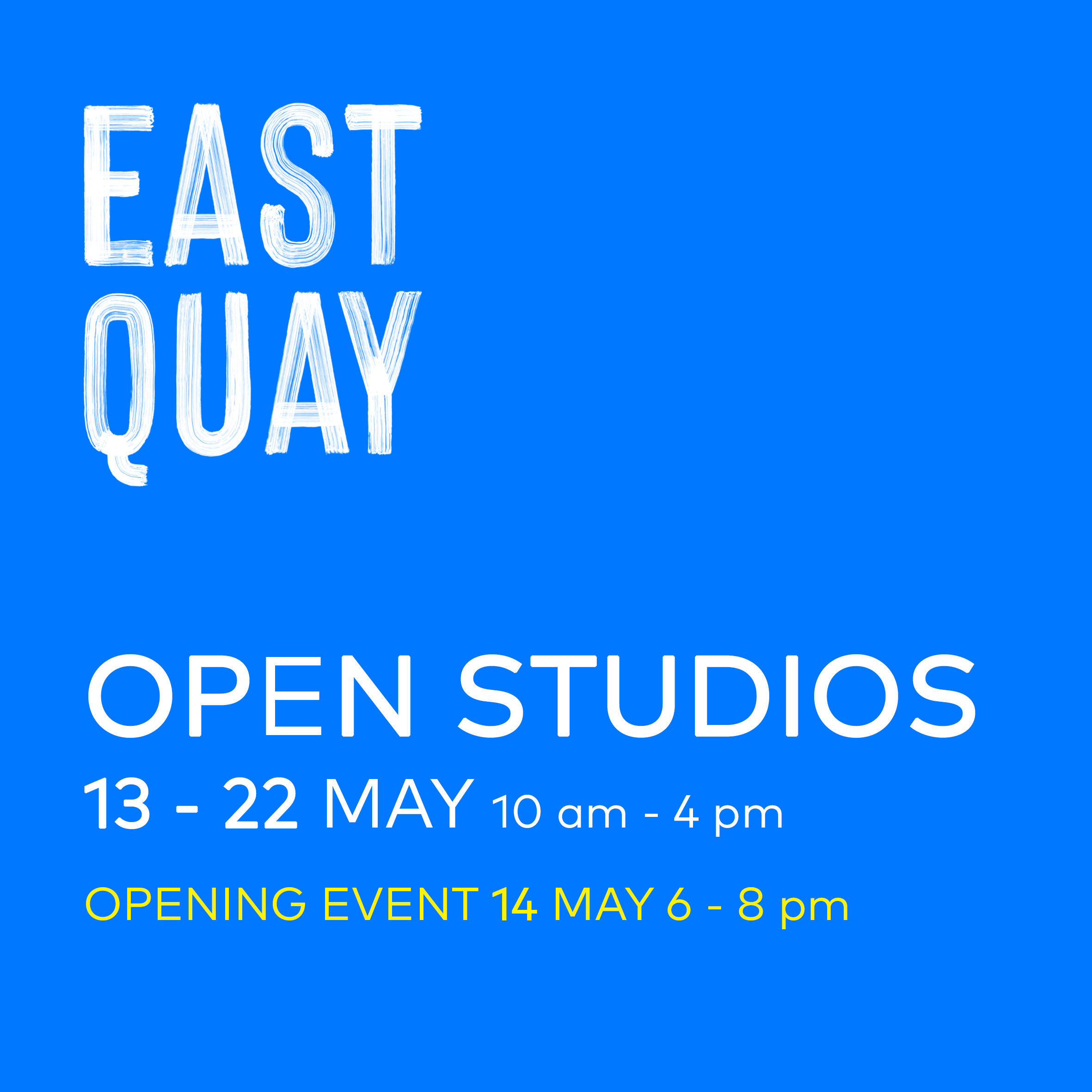 April 2022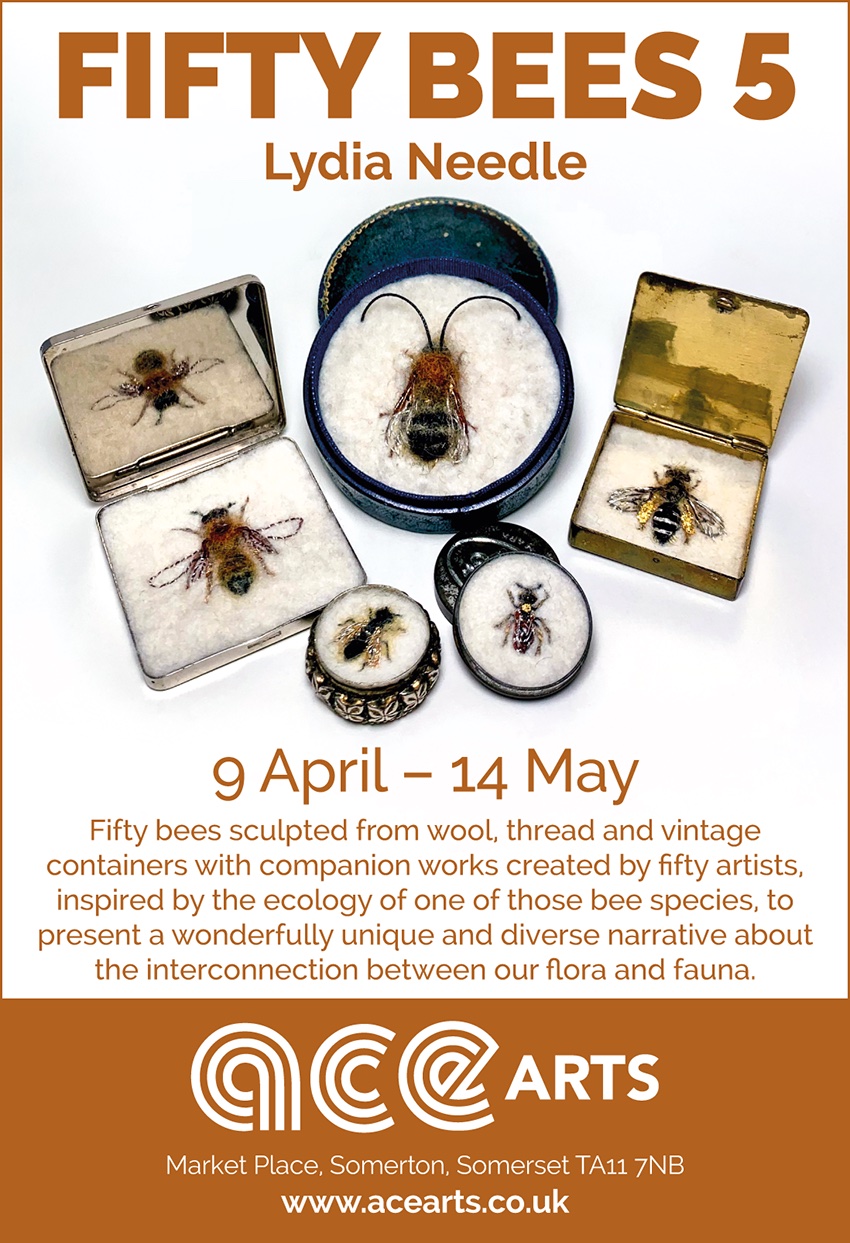 I'm delighted that my companion artwork that was included in this group exhibition has been sold, and is now in a private collection.
My bee is the Sphecodes Miniatus, a scarce bee, was last seen in 2018, so I visited the location of its last sighting in Wivenhoe Park, Essex and documented its habitat. It's a mining cuckoo bee, so I became a cuckoo artist; using other artists' works to create my own. John Constable depicted the location in the painting below, entitled, 'Wivenhoe Park, Essex' 1816, so I recreated his oil-painting in the same medium but with a contemporary style.
I contacted my host bee, Pippa Sibert, for off-cuts from her companion piece for Fifty Bees. She provided fabric that I collaged into the foreground to represent my bees' favoured flowers and, just as Constable used a fence to direct the eye, the flowers direct the viewer's towards the reflection of Wivenhoe House.
Cows became dog-walkers and students, a Canada goose replaced swans, and a water-fountain rather than a fishing boat. Mary Rebow, the daughter of the Estate's owner riding a horse and cart is replaced by me holding a Missing Bee poster.
Reassuringly illustrating the interconnectedness of all things, are the exact same oak trees that are in Constable's painting, notably larger. Can you see a cuckoo bird looking at the hole of a mining bee? Perhaps there is a little False Margained Blood Bee in it, emerging from its egg.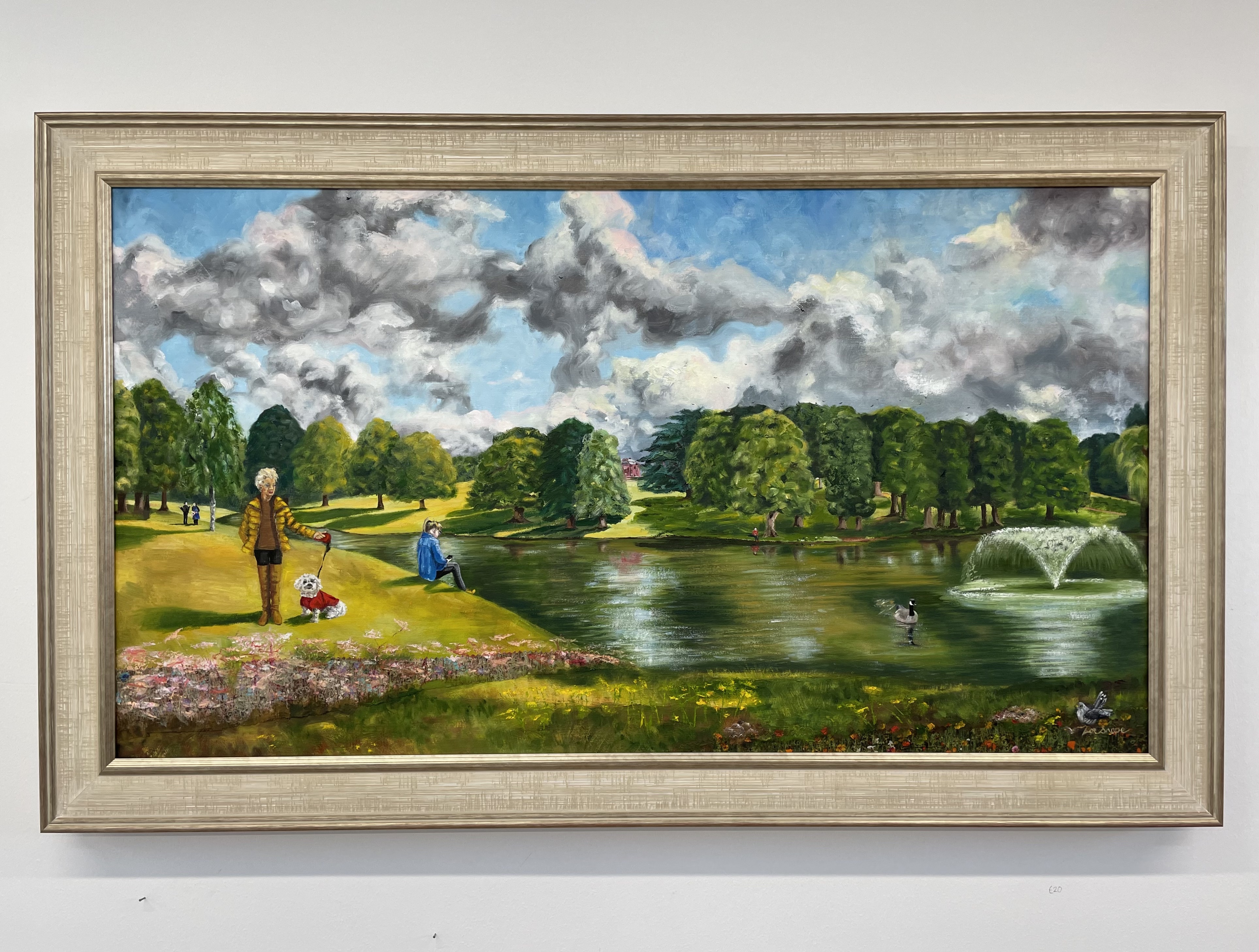 January 2022

Are You Local?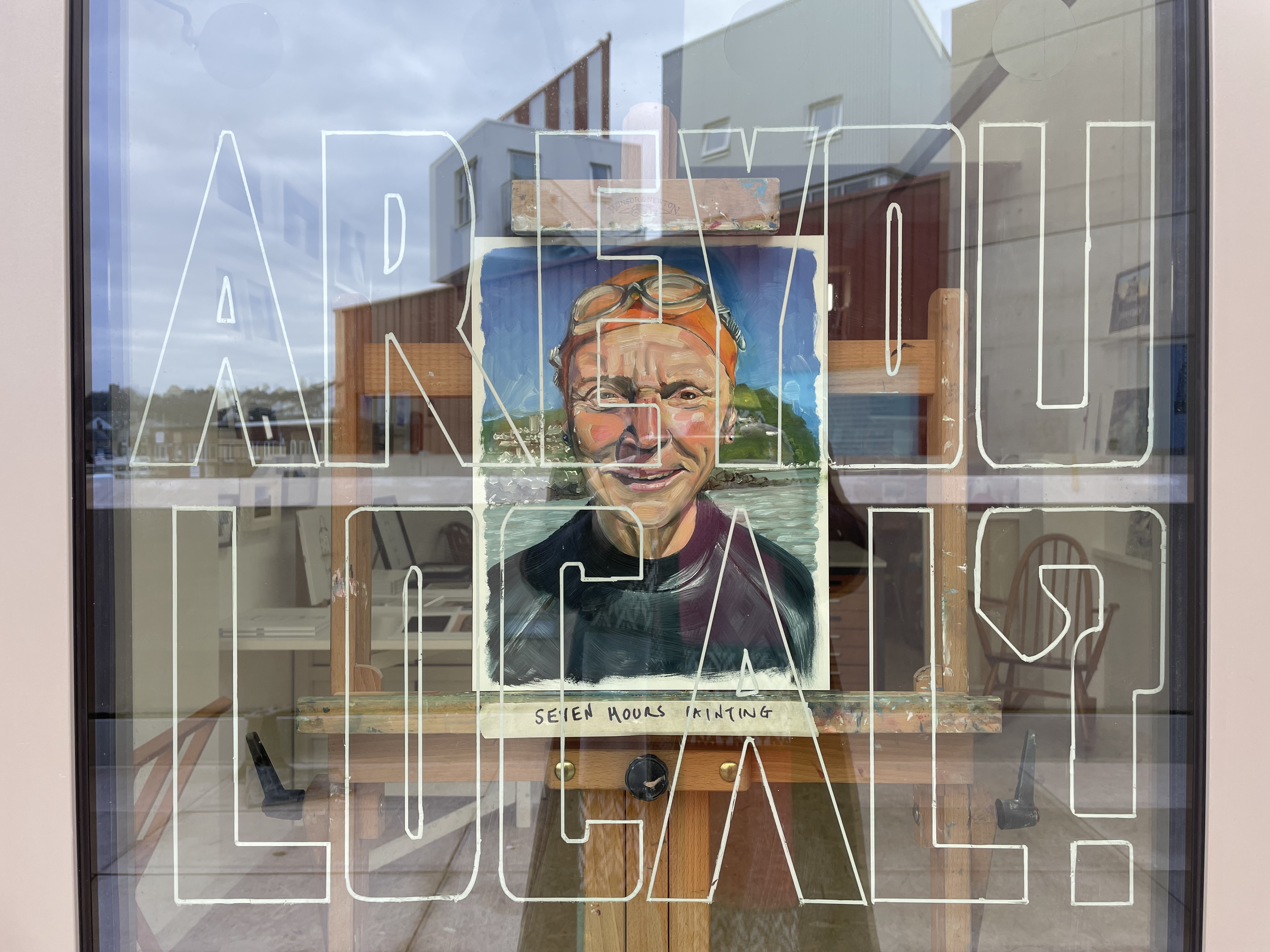 When I moved into my studio in September 2021, the most common question that I was asked by visitors was, 'Are you local?'. This unexpected question led me to think about the characteristic of 'local', and at what point do we become associated with a location?

Turning the question back to the public, I asked on my studio window, 'Are YOU local?' and in order to better get to know my local community, I offered free portrait sittings for anyone who has ever lived or worked in Watchet.

Book your portrait sitting here

December 2021
Only a couple of my publications of 2020 remain, and are available to purchase for £40. The book includes a signed limited edition print on 300gsm archival paper, and orders placed by 12th December 2022 will be delivered before Christmas for free in the UK.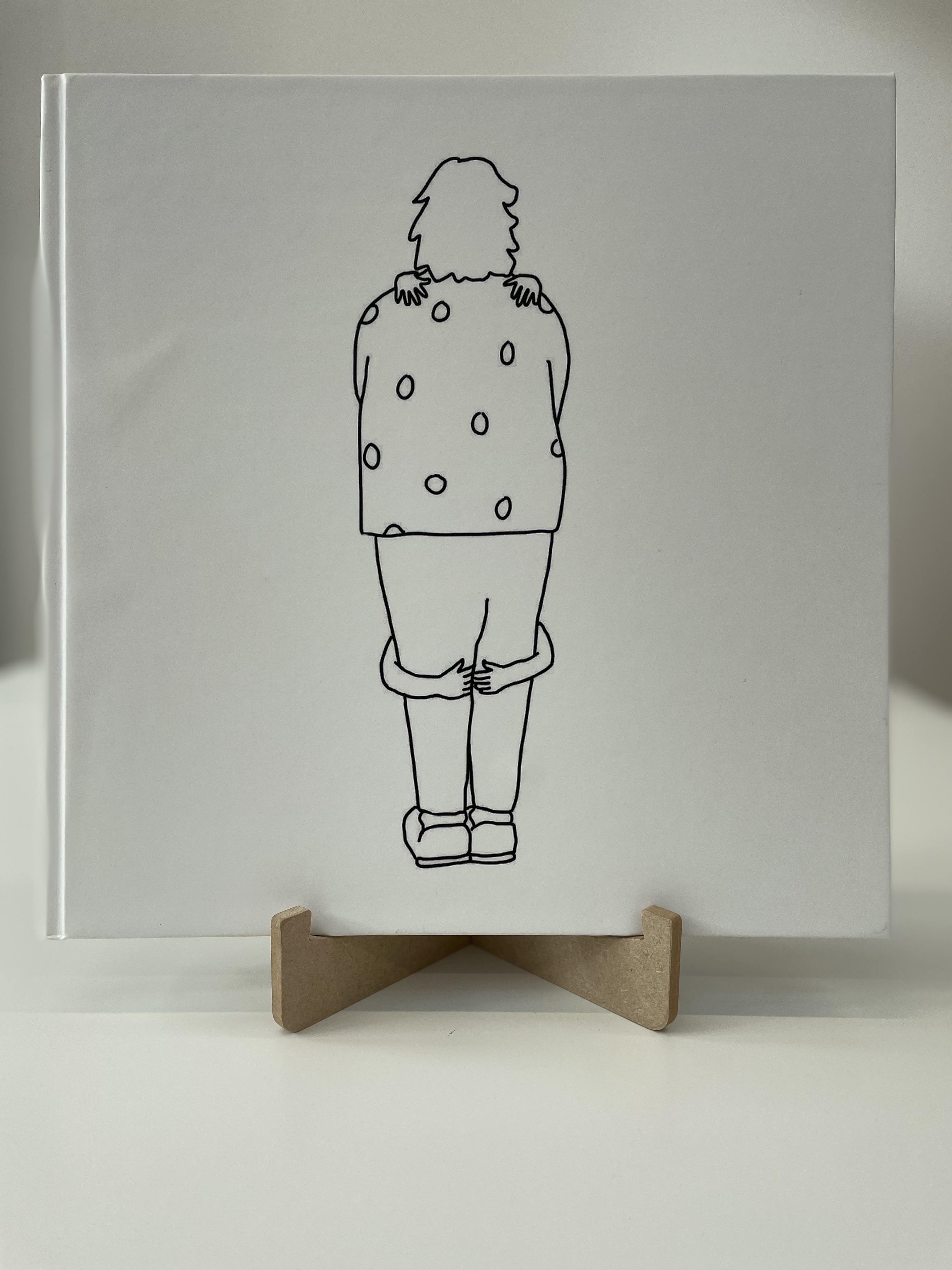 At the beginning of 2020, I was looking for a subject to provoke daily creativity, and turned to the headlines of the BBC News App for inspiration. Every day for a year I committed to publishing on Instagram my creative response to the top headline that appeared when I opened the app. This book presents the art project as it unfolded, along with the unforgettable events that led to the tumultuous spread of the Coronavirus pandemic.

The publication chronicles the disaster as it happened, through daily photographs, videos, paintings, drawings, sketches and illustrations. Each image is accompanied by text that details the date and BBC headline, alongside hashtags that described the events of each day.

A foreword is written by Camilla Brown, curator, writer and educator on contemporary art, previously Senior Curator at The Photographer's Gallery and Exhibitions Curator at Tate Liverpool.
Title: 2020
Author: Zoe Snape
Self-published
Hardback, 100 pages, full colour, 30x30cm.
Retail Price £40
ISBN 978-1-3999-0932-7
First printing edition 2021
A full-colour hardback book
The copies sold include a signed limited edition print on 300gsm archival paper.

Pre-orders to be delivered before Christmas 2022 are available to order here